Music is an essential component in creating positive guest experiences. It is central to boosting mood and improving the atmosphere; when guests feel good in a space, they act differently. The right background music can make a lasting impression on your guests, just like a perfect suit. That's why hotel music design companies help compile playlists that align with your signature brand characteristics and deliver real results for your business.
Atmosphere
Background music is used in many businesses to create ambiance and enhance customer experiences. Upbeat music from the gas station to the grocery store can make people feel more energetic and encourage spending.
When it comes to hotels, background music has even more power to influence the experience guests have with your brand. The right music sets the tone for your hotel and makes it stand out amongst your competition.
Choosing the right tunes for your hotel depends on various factors, including your target audience and your spaces' use. For example, a spa will need a different playlist than a restaurant or gym area. A common approach is to develop a custom playlist, which music experts can curate to create a dynamic experience for each space. Another option is to use directly licensed music, which has become more accessible in recent years. This saves a lot of money for hotels because it eliminates middlemen and saves on licensing fees.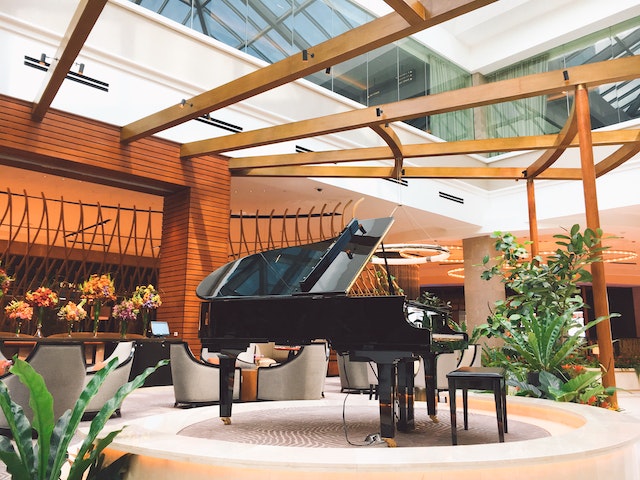 Productivity
Music plays an important role in creating a positive atmosphere. It lifts guests' moods, encourages them to spend more time in your establishment and makes them feel better overall. The hotel background music also has a direct impact on a customer's perception of the brand. It helps to build a reputation and maintain a positive relationship with your customers. Hotels need to understand the importance of music for their business and ensure that it is played properly throughout the building. This can include the lobby, restaurant and outdoor areas such as the pool or spa. The right kind of hotel background music creates a specific, relaxed and comfortable atmosphere that is unique to your hotel. It also improves employee morale and productivity. For example, studies show that employees who listen to background music are able to focus more on their work. This can lead to higher output and, ultimately, better company profitability. In addition, your guests' moods can be affected by the tempo and energy of the music you play. This is particularly true if your music selections are changed according to the time of day. The best hotels understand this and have a customized music service that enables them to change their playlists regularly. This way, they can keep the music fresh and motivate their staff.
Relaxation
Guests checking into your hotel are likely tired from a long flight and driving. They are ready to relax in their room and listen to music that de-stresses them. One of the most important aspects of a successful hotel is having relaxing and enjoyable music throughout the entire hotel, especially in the reception area. Music helps to create a positive atmosphere and can make the experience of staying at your hotel even more enjoyable for your guests, turning them into repeat customers. In addition to creating a pleasant, relaxing environment for guests, it is also vitally important for the staff. If they are listening to the same music day in and out, it can be quite frustrating for them to work, which may affect their service quality. To help keep their selection fresh, many luxury hotels update their playlists every few weeks. This ensures that they always add new and exciting songs that will keep their guests entertained and motivated.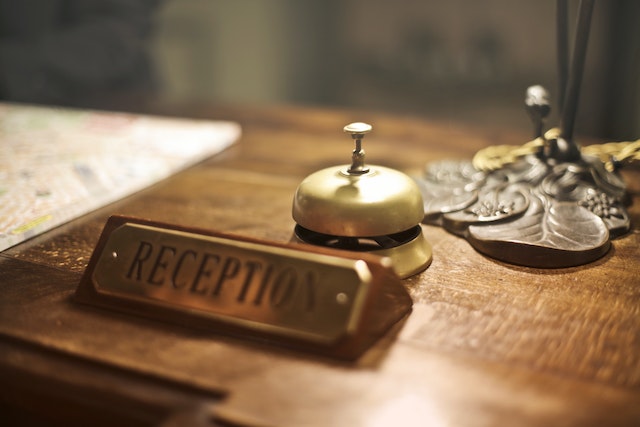 Marketing
Music is a powerful tool for marketing, and hotels often use it to help build brand loyalty. It can evoke a sense of comfort, luxury or elegance and can also set the mood for each room. For instance, classical or jazz music can be used in a hotel's lobby or public spaces to create a sophisticated and upscale atmosphere. It can also be used to encourage guests to stay longer and spend more money at the hotel. Another important benefit of background music is that it can help mask sounds disrupting guest relaxation, such as elevator doors or chatter in the hallway. In addition, it can help to reduce stress and improve productivity among hotel employees.
The most prestigious hotel companies tend to design their playlists according to the time of day, as this can make a huge difference in how guests feel throughout the day. For example, you might choose a more relaxing genre for the lobby in the morning or a more upbeat style for the restaurant at night. Many different music genres work well for most areas of a hotel, but some reliable ones include classic styles such as lounge and jazz. You can also find a variety of easy-listening genres that promote relaxation and create an ambiance of calm.