There are numerous types of wood available for smoking. But how do you choose the best one for your needs? Each has different characteristics and can create excellent smoked food. Picking the best smoking wood for smoking meat is as important as choosing the right time and temperature. Depending on the type of food/meat you're smoking, you'll need to select the appropriate wood to match the flavor profile of your meat perfectly. Choosing the wrong type of smoking wood could result in bad taste that completely devastates the cook. That is why you must be cautious when selecting the flavor of smoking wood to use. 
Hickory
When smoking meats and poultry, there are several types of wood to choose from. Apple, hickory, and plum wood all produce distinctive flavors and textures. Choose a combination to get the best results. Pecan and apple wood are especially mild and great for poultry. Hickory and apple wood are good for beef, pork, and lamb. They both impart a sweet, earthy flavor to your meats and poultry.
If you're a beginner, start with the basics and experiment with a few types of wood. Try pellets, chunks, and sticks until you find a flavor that works best for you. If you're unsure about what wood to use, try backyard blending. You can experiment with a few types of wood to find which one works best for your meats and the kind of smoker you have.
Maple
If you enjoy smoking, you'll find that maple wood is an excellent choice. Its subtle sweetness is ideal for balancing the flavors of spicy and other ingredients. In addition, Maple's flavor will not overpower your food, making it a great choice for pork products. It's also a natural choice for smoking poultry, as its flavor won't overwhelm delicate chicken or trout.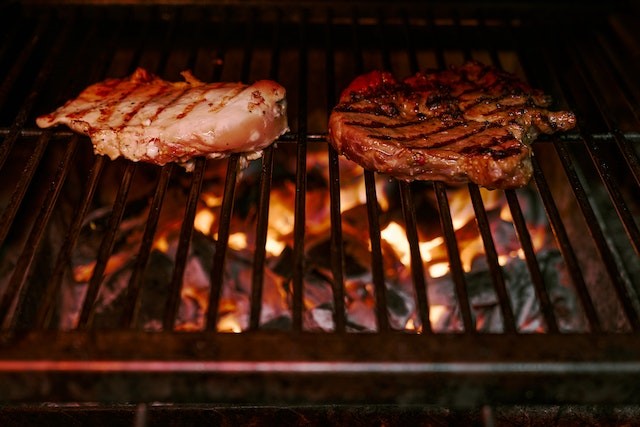 While maple wood has a mild taste, it's a great choice for smoked chicken, fish, and vegetables. On the other hand, Pecan wood burns quickly and gives food a mild flavor. It's best for beef, pork, and fish. Maple wood is a good choice for smoked turkey, as its flavor imparts a subtle smoke flavor. A seasoned wood like Maple is ideal for BBQ grilling.
Apple
Whether you smoke fish, beef, poultry, or vegetables, you must choose the right wood to give your food its special flavor. Many types of woods are available, and most can be bought from a local supplier. However, before you purchase a wood-burning device, you should decide what type of meat you'll be smoking. While you can experiment with different types of woods, sticking to a single kind is best until you've mastered the basics. After that, you can try mixing woods to get a different flavor profile.
Besides cedar, you may also use pine or softwoods. Avoid highly resinous woods, which can cause flare-ups and ruin your smoker. You can also choose birch wood, which imparts a subtle fruity flavor to your food and is good for smoking lighter meat. Ensure that the wood is dry for a month before you use it. To make the wood taste its best, ensure it has been properly seasoned.
Pecan
You can purchase smoking wood in a store or forage on your own. Make sure you know the wood's composition and what kind of smoke it produces before you buy. Some wood chips contain dangerous resins and oils and should never be used for smoking meat or other foods. The smoke is thick and can pose a health hazard. Choosing the right smoking wood for your grill is essential to make your next barbecue a success.
Apple and pecan woods are common choices because they impart a sweet and fruity smoke to your meat. While apple and hickory are both great choices for smoking red meat, pecan wood is milder and better suited to lighter meats and games. However, pecan wood chips produce a lot of smoke and may give your meat an acrid taste. Therefore, be careful when pecan wood and pair it with sweeter wood.